Click here to create an account and save your votes.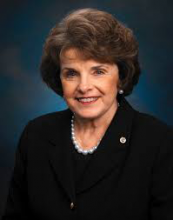 Dianne Feinstein is the current U.S. Senator from California and is seeking re-election this year. She was first elected in 1992. Feinstein confirmed on October 9, 2017 that she would seek a sixth term in office.
Feinstein began her political career in 1970, serving on the San Francisco Board of Supervisors until 1978. She then served as Mayor of San Francisco from 1978 to 1988. Prior to her election to the Senate in 1992, she unsuccessfully ran for Governor of California in 1990. Feinstein most recently won re-election to the Senate in 2012.